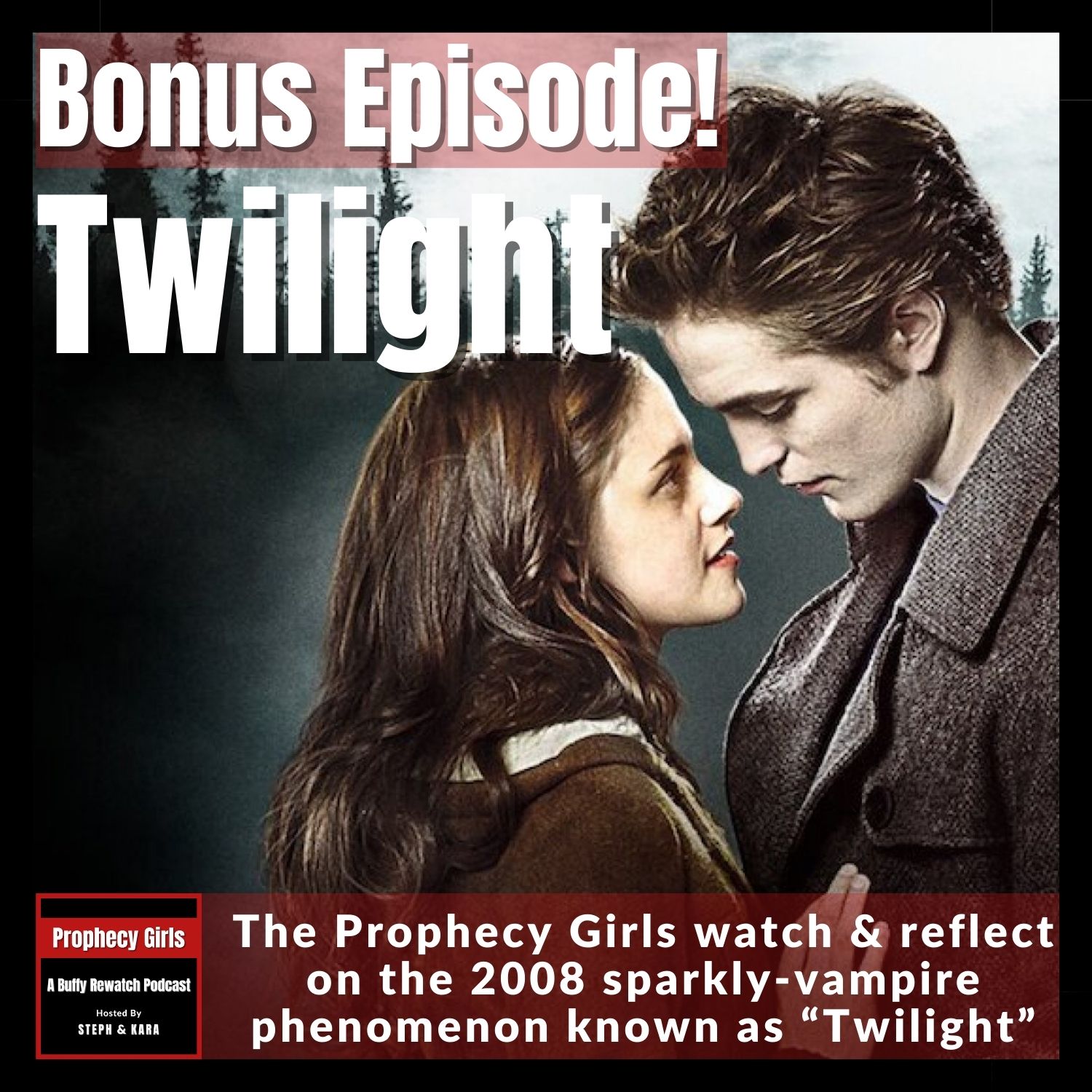 Once upon a time, another Stephenie was also obsessed with vampires. Sexy vampires that glitter! But not so sexy you'd actually have sex with them before marriage, because that's wrong. This Stephenie wrote a book that became a movie that became a phenomenon known as the Twilight series. The plot? Girl meets boy, boy is a bloodsucking fiend, boy has to help girl flee other bloodsucking fiends who aren't good vegetarians like him. Truly a tale as old as time.
Hear us discuss…
The metric tonne of pretty privilege at work here

Kristen Stewart's pitch-perfect portrayal of teen girl horniness

Woman power behind the camera, and why we need more of it

These vampires are so silly and it's great

Did Joyce write this movie? Because this movie is tripping balls
Trigger warnings
Blood, immolation, sexual harassment
💬 SOCIAL MEDIA:
✉ Email us at [email protected]
Join us on Discord: https://prophecygirls.ca/discord
We love hearing from our listeners!
🎬 PRODUCERS:
Emma
Tara

Support Prophecy Girls on Buy Me a Coffee!