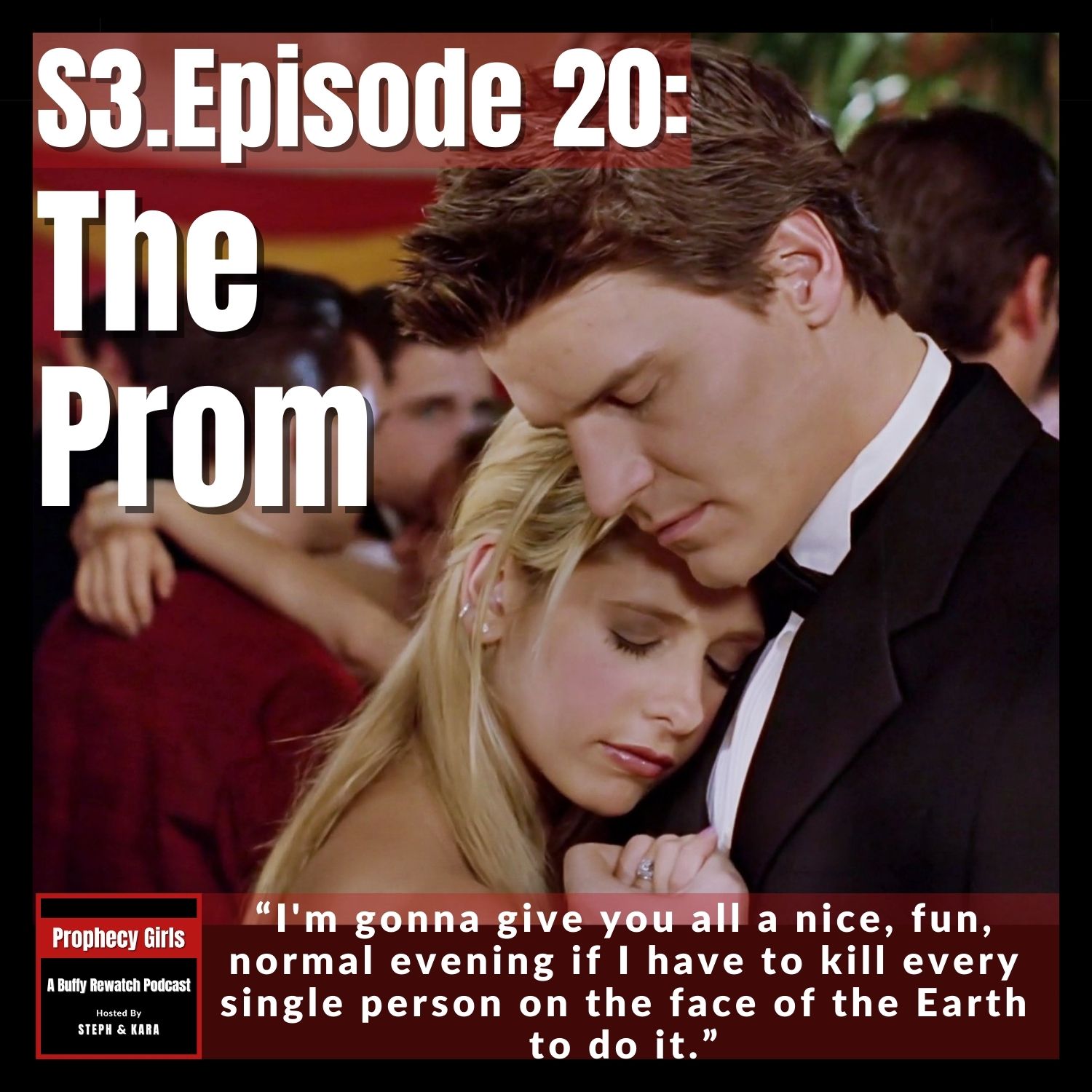 Buffy and Angel are … breaking up? Say it ain't so! And on the eve of prom? The cad! Then Buffy learns one of her classmates has trained hellhounds to attack the Class of '99 at their prom. She resolves to stop this latest menace in its tracks, because even though her love life is falling apart, she is determined to make sure her friends have a good time.
Hear us discuss…
All of the realistic relationship convos

Xander is largely tolerable in this episode!

Cordelia's DRESS!

Tucker Wells: another Joss Whedon self-insert?

Angel comes through when it matters
Trigger warnings
Misogyny
💬 SOCIAL MEDIA:
✉ Email us at [email protected]
Join us on Discord: https://prophecygirls.ca/discord
We love hearing from our listeners!
🎬 PRODUCERS:
Emma
Tara

Support Prophecy Girls on Buy Me a Coffee!