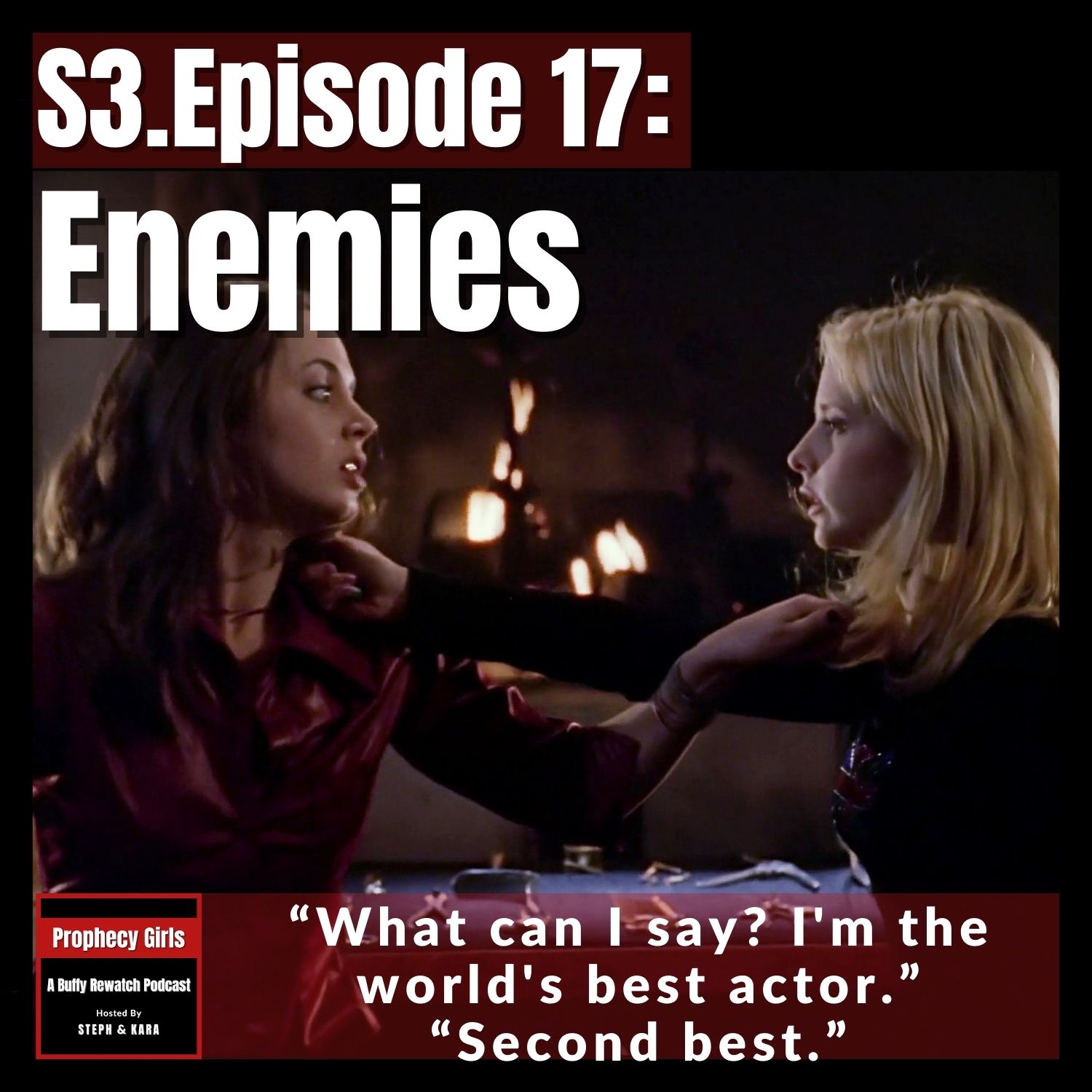 Buffy and Faith were allies, and then they were frenemies, and now they are totes enemies! How can you tell? Well, if Faith's sketchy behaviour in general wasn't already a dead giveaway, consider her failed attempt to seduce Angel so he would lose his soul. Fortunately for her and unfortunately for Buffy, the Mayor brings in a ringer to wrest away Angel's soul by magic and make Buffy's worst nightmare come true. Don't worry though, because Wesley is on the case!
Hear us discuss…
The Fuffy subtext is strong

Some demons can be good, if a little greedy

Faith ruined Angel's best top!

We live for Angel punching Xander

Cordelia back with the Scoobies for any reason = perfection
Trigger warnings
Torture
💬 SOCIAL MEDIA:
✉ Email us at [email protected]
Join us on Discord: https://prophecygirls.ca/discord
We love hearing from our listeners!
🎬 PRODUCERS:
Emma
Tara

Support Prophecy Girls on Buy Me a Coffee!