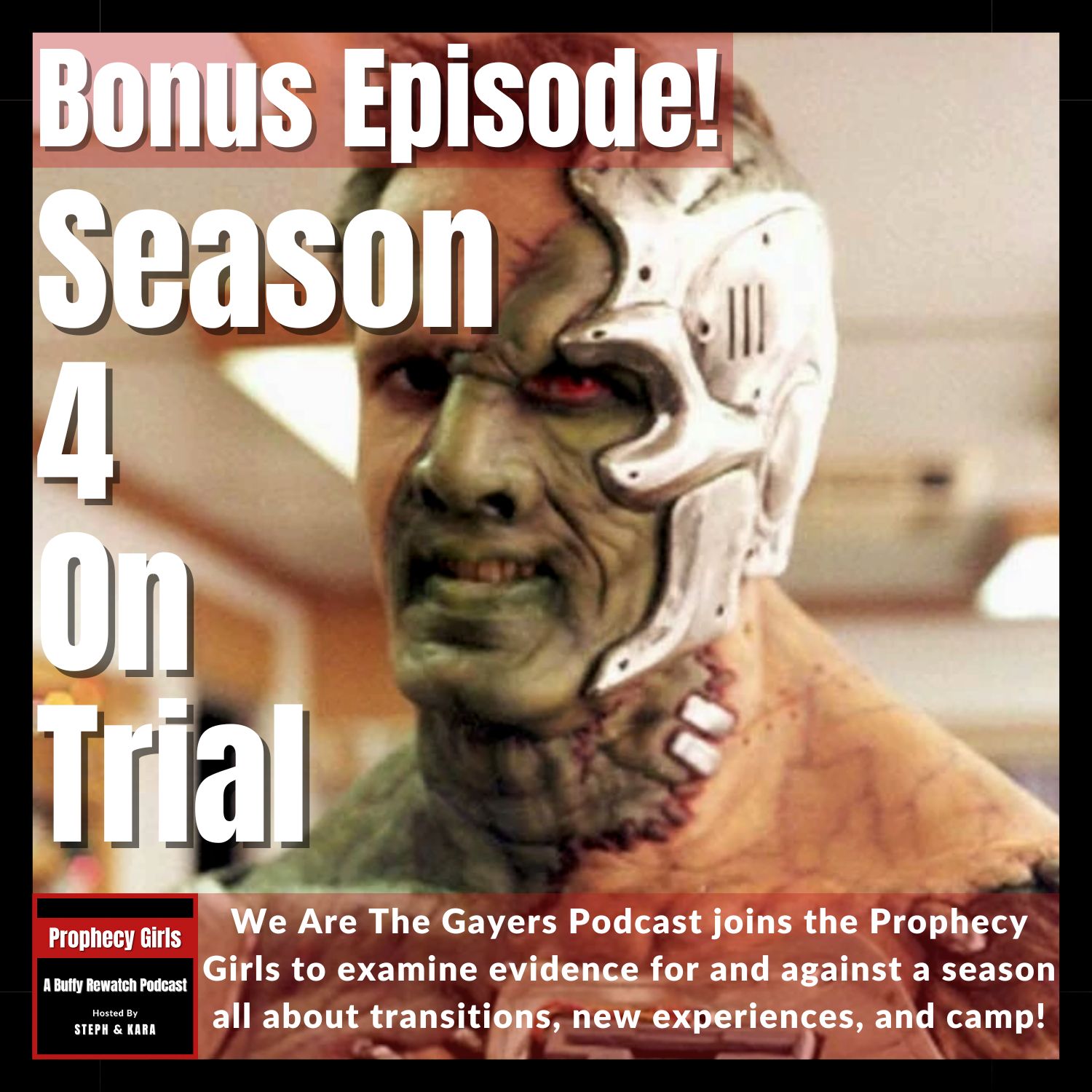 The hosts of We Are The Gayers and The Gayly Prophet join us to put the entirety of Season 4 on trial. Did Buffy even pass the one class she was taking? (We heard she was sleeping with the TA.)
Spoilers ahead!
Hear us discuss…
A season in transition

Is Ruffy the worst ship?

So much queerness in this season!

Is Adam the most boring Big Bad?

Is this season simply guilty of not being epic enough?
Trigger warnings
Cheating, death, misogyny, sex
💬 SOCIAL MEDIA:
✉ Email us at [email protected]
Join us on Discord: https://prophecygirls.ca/discord
We love hearing from our listeners!
🎬 PRODUCERS:
Emma
Brady
Allison
Julian
Haley
Jordan
Louise

Support Prophecy Girls on Buy Me a Coffee!