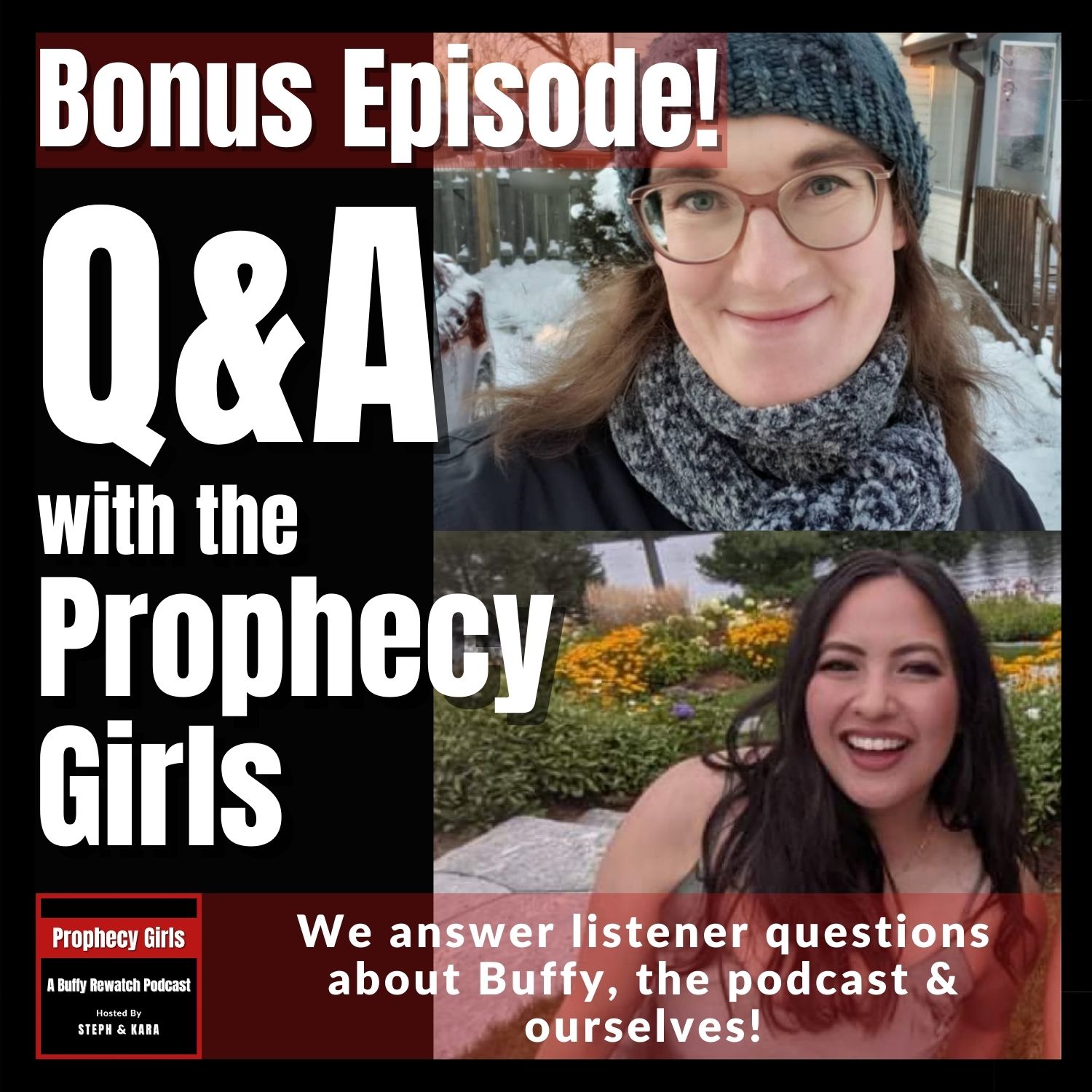 Happy new year from the Prophecy Girls! We put out the call for questions and you asked in droves. Listen to our answers on everything from casting a reboot to who we would blaze it with (but isn't that obvious?). Most importantly, discover how poorly we pronounce your name!
Spoilers ahead!
Hear us discuss…
Best villains, arcs, and other highlights of the show

Whether or not you are the only one annoyed by Dawn

What would we add or take away from the series?

How Steph blackmailed—er, convinced—Kara to start the podcast

What we're most excited about from future seasons!
💬 SOCIAL MEDIA:
✉ Email us at [email protected]
Join us on Discord: https://prophecygirls.ca/discord
We love hearing from our listeners!
🎬 PRODUCERS:
Emma
Tara

Support Prophecy Girls on Buy Me a Coffee!